Marlon Sanders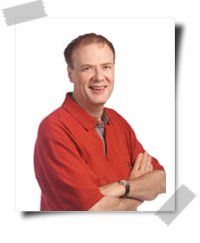 I'm going to confess. I'm a complete Marlon Sanders fan.
With a Master's degree in Psychology Marlon Sanders knows how customers think. He also knows how to help internet marketers better understand their potential customers so they will come to them in droves.

Marlon is also considered a genius in ad copy creation and his experience can help all internet marketers attain financial successes.

His program, 'The Amazing Formula', offers direct, valuable advice for web business operators. This enables them to develop their businesses in an efficient manner. His aim is to show businesses what works and what doesn't work when it comes to internet marketing. Avoiding time-wasting activities that do not offer a return on investment is the primary motivation behind his formula.

As an internet-marketing expert Marlon Sanders is a copywriting guru. He has a unique ability to write compelling advertising copy programs. His book 'Writers Secrets' is a twelve-step plan on writing vibrant sales letters that encourage action. His knowledge of consumer behavior is at the crux of this course and is a great resource for those new to internet marketing.

This program is now in its eighth year.
His website Marlonsanders.com offers many resources to manage an internet business for growth. He has a 'Direct Mail Success System' which employs 3 steps to create cash flow by generating a steady stream of repeat customers. His 'Gimme Money Now' is a systematic approach to building a website that helps sell products fast. He has developed a system called 'Create Your Own Products in a Flash', which details how to sell your own info products.

Marlon Sanders is prolific in his development of internet marketing systems and tools. More than thirty education products devoted to internet marketing bear his stamp. He's a tireless innovator who, before creating his powerful marketing systems, toiled as a traveling insurance salesperson.

Unlike many other marketing gurus out there Marlon's products generally have content of great informational value. He is also known for not making unrealistic claims about his products or the success that people have achieved by using them. He does not promise anyone pie-in-the- sky millions and billions. He does promise that his formula will put ample food on their table - with a side dessert of pie. I believe it is his honesty that has a wide appeal and, frankly, many other internet marketers can learn a thing or two in that department.

Marlon Sanders' products and services include the following: The Amazing Formula That Sells Products Like Crazy, Push Button Sales Letters, The Promo Dashboard, and many many more.
If you'd like more information on his eBooks.
---
Join My Newsletter and Get A
Free Gift